Service
We recognise that the strength of any company, especially a service company, lies through the competencies of its people. In our attempt to maintain customer satisfaction in our services, our principals and staff has been specifically chosen to form a team of highly dedicated skilled professionals.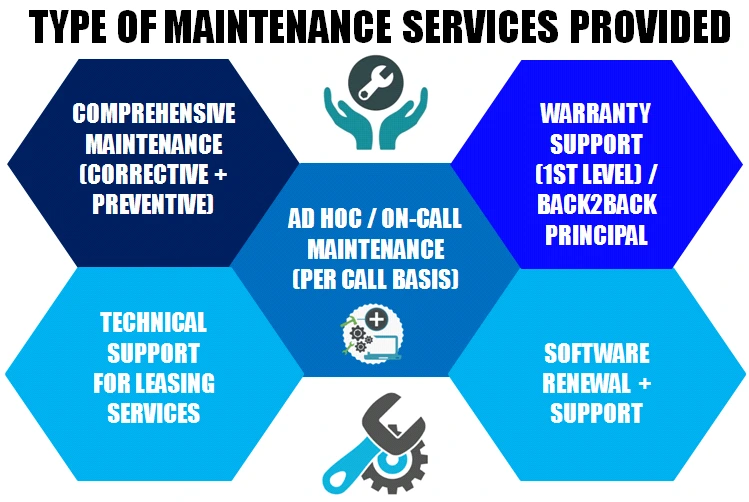 Our maintenance service team is highly trained and skilled to provide excellent services in the following areas:
Technical Support :-
– Maintenance of all leading brands of computer hardware and peripherals including NEC, HP, EPSON, ACER, LENOVO, DELL, PRINTRONIX, TOSHIBA, IBM, etc.
– Warranty Services, Preventive Maintenance and Remedial Maintenance.
– On-site Ad-Hoc service calls to rectify hardware faults.
– Maintenance contracts for service and repair after warranty periods.
– Software renewal and technical support for Operating System, application software, Web Development.